Group runs are open to anyone. For official club runs, you must sign the waiver and follow the Code of Conduct. This calendar also includes "no-host or unofficial" runs as an additional opportunity to get out and run, but there may not be a club leader present. Also check our Facebook group for ad hoc running opportunities.
Apr
24
Sat
DPMR Aid Station at Canyons Endurance Run
Join the (Donner) Party on the storied Western States trail in support of all our friends running the Canyons Endurance Run at the Cal 2 aid station! (38.9739, -120.8602)
We will need help with the following:
Setup (time TBD)
Shift #1 (25K course); 6:30am to 9:30am
Shift #2 (100K course); 9:30am to 3:30pm
Shift#3 (100K course); 3:30pm to 9pm cutoff
Clean up/break down following cutoff (11:30pm)
Costumes not required, but always encouraged!
Jun
19
Sat
DPMR Aid Station at Broken Arrow – High Camp

@ Squaw Valley, CA
Jul
17
Sat
DPMR Aid Station at TRT Endurance Runs

@ Diamond Peak Ski Resort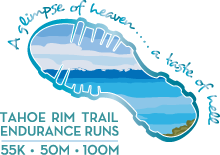 DPMR will be at the Diamond Peak aid station for the TRT Endurance Events run again in 2021. Volunteer for our aid station: https://donnerpartymountainrunners.com/aid-stations/